What Is a Strategy Consultant? was originally published on uConnect External Content.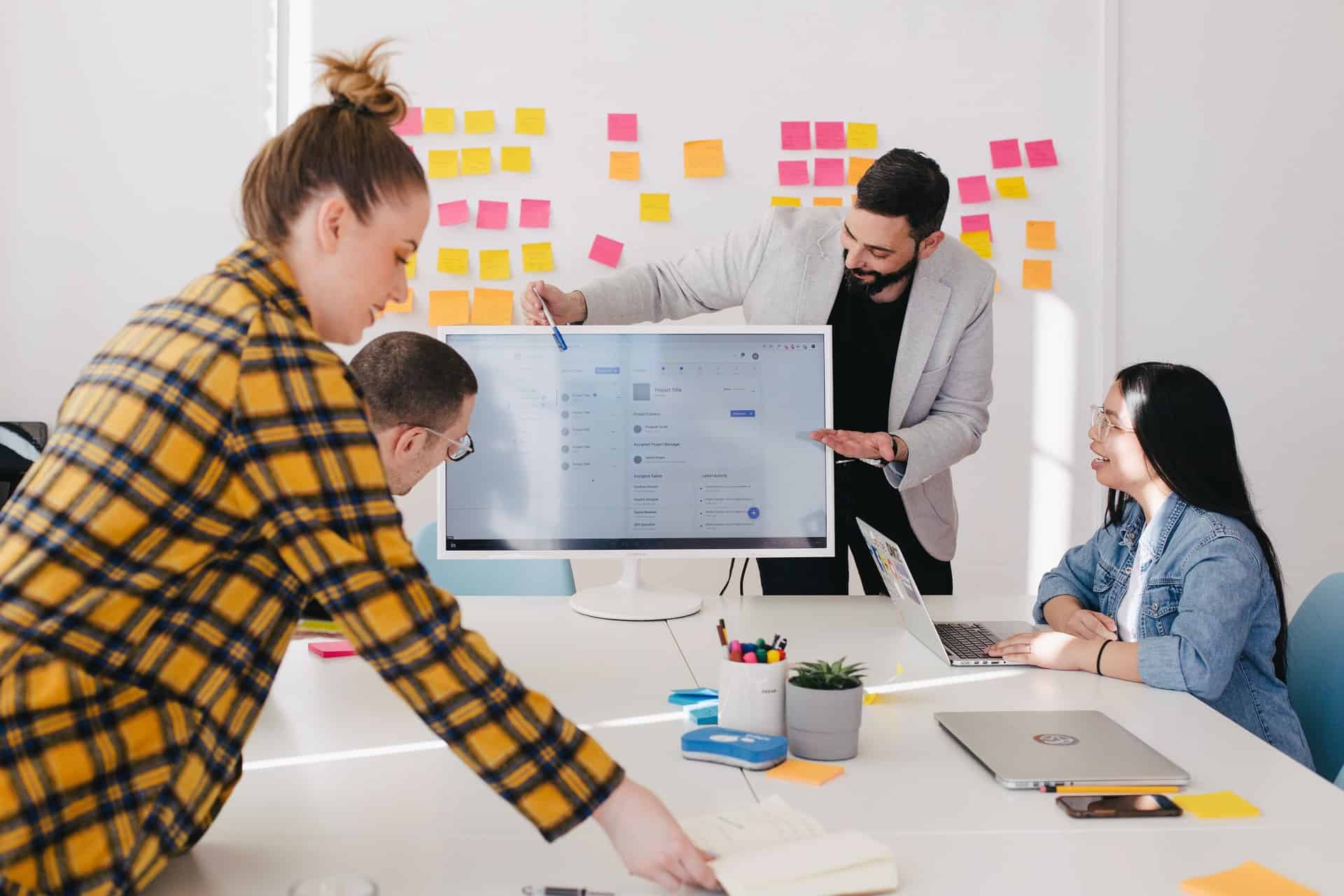 If you have a business background and love working on complicated business and management strategies, a job as a strategy consultant may be the perfect fit. These consultants help companies and organizations develop strategic plans for specific goals.
Ready to learn more about a strategy consulting career? In this guide, we cover:
What Does a Strategy Consultant Do?
A strategy consultant works with a company's CEO, board, and senior managers to provide strategic, unbiased advice for various business decisions and goals. Like a health care professional, a strategic consultant's job is to diagnose a company's problems and prescribe strategies to fix them. 
Strategy consultants can work in any industry in both the public and private sectors. Their primary objectives are to help an organization achieve its goals and improve performance with these general steps:
Meet with clients to learn about their business objectives
Analyze the organization's current processes
Identify issues and areas for improvement
Conduct market research to find solutions
Create reports and presentations
Devise strategies and make recommendations
Depending on the firm, some consultants also oversee the implementation of recommended business strategies.
>>MORE: Learn about a day in the life of a strategy consultant with BCG's Strategy Consulting Virtual Experience Program
How Much Do Strategy Consultants Make?
Although salaries vary based on several factors, the average base salary for a strategy consultant is around $93,00 per year, according to PayScale. Total average pay — including bonuses, profit sharing, commissions, and other earnings — ranges from approximately $64,000 to $165,000 annually.
Experience level has a big impact on a consultant's salary. Below is the average annual base pay according to career level and years of experience:
Entry-level (0-1 year): $73,000
Early-career (1-4 years): $86,000
Mid-career (5-9 years): $101,000
Experienced (10-19 years): $117,039
Late-career (20+ years): $132,000
Entry-level strategy consultants may make around $105,000 in total pay per year, while late-career consultants can make upwards of $310,000 per year in total compensation.
Strategy Consultant Skills
As high-level professionals, strategy consultants need a variety of hard and soft skills to succeed in a consulting career. These are four of the most essential skills for a strategic consultant.
Interpersonal
No matter the industry, strategy consulting is a very people-oriented field, and consultants must be able to engage with all types of clients. 
"I've always put a premium on people skills," explains Alastair McKee, global business strategy and operations manager at Google and Forage program development partner. "You are often working with very intelligent, passionate, and driven clients, who may not always agree with you, so you need to be able to understand their point of view, take it onboard, and be able to influence people when they need influencing. It is important to remember that as an external consultant you have no power, only influence." 
Analytical
Much of a strategy consultant's work involves collecting and analyzing data and other information to help inform and guide strategic recommendations. "Having a strong analytical skill set is also key, given the need to be data-driven in everything you do," McKee notes.
Dedication
Dedication is having the strong work ethic to commit 100% to the task at hand, which can include long work hours in the strategy consulting industry.
"You also need to be able to work hard for many, many hours a day, and still be able to produce premium-quality work when you are tired," says McKee. "People don't talk about this enough, but being a strategy consultant means that you need to be able to find enough drive to keep going late into the night, crunching data or crafting a strong storyline for a presentation that will be delivered the next day, only to do it all again in preparation for the next milestone when you wake up."
Creative Thinking
Much of a strategy consultant's impact relies on using creative thinking skills to come up with fresh solutions to complex problems. Even with a consultant's deep industry knowledge and expertise, every company has unique challenges that need similarly unique and creative solutions.
Showcase new skills
Build the confidence and practical skills that employers are looking for with Forage virtual work experiences.
How to Become a Strategy Consultant
Becoming a strategy consultant takes a combination of education, experience, and industry knowledge.
While a bachelor's degree is usually the minimum requirement for entry-level strategy consulting, your major isn't as important as the skills you bring to the table. "Consulting firms hire from a wide variety of majors," explains McKee, "but the common threads that the firms look for are intellectual ability, drive, leadership, people skills. They may call them by different names, but this is essentially what they are looking for." 
Many prospective strategy consultants decide to pursue an MBA to further their studies. No matter the level of education, though, companies rely on a consultant's expertise and industry experience to come up with solutions to various business issues — so work experience can make all the difference in getting hired. 
"Internships are helpful, in fact, many people enter the firms through an internship program," notes McKee.
Strategy Consultant Interview Process
McKee says the interview process for strategy consultant jobs can be quite different from other job interviews and requires practice and preparation. 
"You are typically given a business problem that you have to solve on the fly in front of the interviewer," he explains. "You have to structure your approach to solving the problem you're given, ask the interviewer for the right data, crunch the numbers quickly and perfectly (without a calculator), pull insights together, and come up with a recommendation. This takes a lot of practice to do well, but all of the steps are very learnable as long as you are willing to invest the time to practice."
Strategy Consultant Career Path
Most firms have a relatively structured career path for strategy consultants based on their entry points. Job titles vary between consulting firms, but, in general, consultants can move through several levels of employment, from entry-level to experienced.
Business Analyst | Associate | Associate Consultant
This is the typical undergraduate-level entry point for professionals in strategy consulting. Job duties include supporting the entire consulting team, gathering and analyzing data, and creating project deliverables.
Associate | Consultant | Senior Consultant
Strategy consultants with MBAs enter consulting firms at this level and may lead teams and own functional areas, in addition to analyzing information and developing project deliverables.
Engagement Manager | Project Leader | Case Team Leader
Manager-level consultants generally have five or more years of experience and will usually lead several teams, perform project management tasks, and coordinate with clients.
Associate Principal | Principal
At the principal level, strategy consultants are in charge of client relationship management, project delivery, overseeing managers, and selling new work.
Partner
This is the highest level of strategy consulting at a firm, usually for those with nine or more years of experience. Partners will sell work, drive firm strategy, retain clients, and manage a portfolio of projects.
Want to know more about what it takes to become a strategy consultant? Learn the skills you need to succeed by working on real-life projects with Accenture's Strategy Consulting Virtual Experience.
Image credit: Jason Goodman / Depositphotos.com
The post What Is a Strategy Consultant? appeared first on Forage.