What to Wear to a Job Interview in 2022 was originally published on uConnect External Content.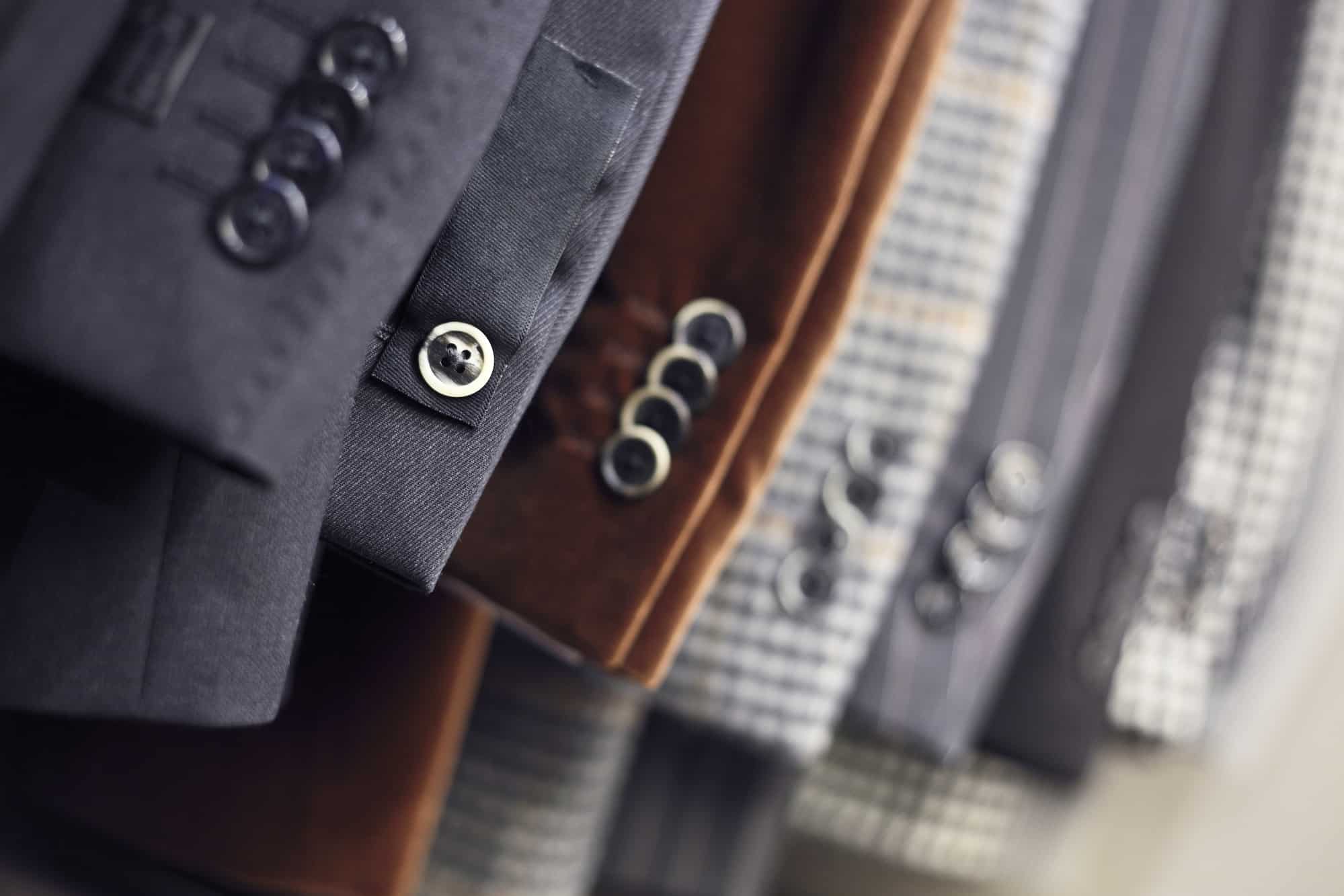 You've been scheduled for an interview, and know this is your chance to make an outstanding first impression. And a big part of your interview prep includes figuring out what to wear to a job interview. Does it have to be a suit? Are polo shirts OK? What about shoes?
For some, picking out an interview outfit is more stressful than the interview itself! This guide will help you determine your best job interview attire options no matter where your interview is. We'll cover:
Why What You Wear to a Job Interview Matters
It's true that you can't always judge a book by its cover. But when it comes to job interviews, your job interview attire makes a first impression that has an immediate impact on how the interviewer perceives you. Career coach Tracy Capozzoli, Ed.S, MS says, "Presentation is just as important as preparation. First impressions matter, even in fully remote or hybrid workplaces." 
Whether you're interviewing in person or virtually, when you dress to impress, you're demonstrating to the hiring manager that you're deeply interested in the job and will take it seriously. It also helps show the hiring manager that you respect the time they're devoting to your interview.
How to Dress for an Interview
What you wear to a job interview isn't necessarily what you'll wear to work every day. However, it's unlikely the invite will tell you what to wear. So, how can you figure out how to dress for a job interview?
Check Out the Company's Culture
Capozzoli says you should start by researching the company. Look at its website for clues about the company's culture. Even if you only find stock photos, if all of the pictures are of people in business suits, it's probably a safe bet that you'll need a suit for the interview.
But don't stop there. "Research the company via social media," Capozzoli says. "Take a deep dive beyond the company website and explore how they present themselves on their social channels. This may help you see what style of dress appears more often."
Seeing what's on the company website and social media is only part of the answer. If everyone is in cutoff shorts and tank tops, that doesn't mean shorts and a t-shirt is appropriate job interview attire. "Being a bit more polished in your dress may be more favorable in the interview and the first few weeks or even months on the job," says Capozzoli.
No matter what you find out about the company, ultimately, what you wear to a job interview will fall into one of three categories: professional, business casual, and casual.
Professional Dress for an Interview
Professional dress, of course, means dressing for work, not a day on the beach. However, professional dress for an interview indicates more formal or traditional attire. While professional or formal attire used to be the norm in many businesses, that is no longer the case. However, in some industries (banking or law, for example), professional attire is still expected in the interview and beyond.
A conservative outfit is your best bet, which generally means a suit (pants or skirt) in a solid color like navy, gray, or black. Your shirt should be white or a soft color that complements the suit (think light blue or pale pink, not hot pink or deep purple). Beyond the basics, here are a few more considerations:
Tie that complements and coordinates with the outfit
Leather belt
Dark socks or neutral pantyhose
Formal shoes (not slip-on loafers or sandals)
Limited jewelry (nothing large, dangling, or stacked)
Business Casual Dress for an Interview
The first thing that probably leaps to mind when you think of business casual is khakis and a polo shirt. But business casual doesn't have a one-size-fits-all definition. For one company, it might be a strict "no jeans" rule. For others, it might be "jeans are fine, but no shorts." If your research leads you to conclude that the company is business casual, you'll have a lot of options when deciding what to wear to your job interview.
Khakis or other dark-colored pants are a safe bet. Wearing patterned pants is OK, too, as long as the pattern is subtle (think pinstripes, not geometric patterns). Jeans might be acceptable if they are in a dark wash. However, when selecting interview attire, it's usually better to err on the side of caution and stay away from denim.
Anyone can wear a long sleeve button-down shirt in a solid color. You could also wear a nice sweater or sweater vest or casual blazer over the shirt. And while polo tops are probably OK once you get the job, they could be seen as "too casual" during an interview.
Here are additional business casual dress tips:
A tie is optional but acceptable if you choose
Dark socks with matching closed-toe shoes (loafers are fine, but not sandals or sneakers)
Colors can go beyond black, white, gray, and navy, but stick with light or pastel tones, instead of deep jewel tones
Simple jewelry (layering or multiples is OK as long as they aren't chunky or distracting)
Casual Dress for an Interview
While more common in the workplace these days, it's unlikely you'll wear casual dress for an interview. However, if your research indicates that casual interview attire is OK, you'll need to know what that entails
Casual interview dress includes jeans and khakis. While everyone around you may wear shorts, you're better off waiting until you have the job before wearing yours to the office. Skirts are also acceptable as long as you can sit comfortably in them.
In terms of tops, nearly anything goes. Long or short sleeves are fine, though you should consider skipping sleeveless or tank tops. Colors and patterns are also acceptable, even ones that are brighter or louder. And graphics might be OK, too, as long as there's nothing offensive on the shirt.
Shoes can include sandals (without socks) and boots. Slip-on shoes are also fine with or without socks. While you might be most comfortable in gym shoes or flip-flops, those should wait until after you get the job.
Additional Job Interview Attire Tips
While the three categories of work attire cover the basics, there are a few more things to think about when figuring out what to wear to your job interview.
Gender Neutral Dress for an Interview
Gender neutral interview outfits also fall along the professional, business casual, and casual spectrum. And many of the above suggestions work no matter how you decide to dress or what you want to wear.
For example, gender neutral options include pants, button-down shirts, polos, and blazers. The trick is to find clothing that looks nice on you and makes you feel good about yourself.
Your job interview attire should fit "just right" for your body and style. Whatever you wear shouldn't be too large or small. Likewise, it shouldn't be tight or baggy. If you're unsure about a color palette, neutral colors like black, beige, blue, gray, and off-whites are always a safe bet. 
Comfortable Confidence
No matter what you wear to a job interview, it should be comfortable and make you feel confident. So, while you may not enjoy wearing a suit, if you need to wear one for your interview, pick one in a color and style that you find flattering and give it a test run to be sure it's comfortable.
When you sit down, does anything dig in or poke? Can you breathe? Stretch your arms easily? Is anything riding up? Walk around in your interview outfit, sit in a chair for 10 to 15 minutes, and pretend to shake someone's hand. If anything bothers you, take your clothes in for alterations or consider wearing something else.
And don't forget to test your shoes! Especially if it's an in-person interview, you may do a lot of walking either to and from the interview or around the office if they give you a tour. You don't want to rub a blister or feel pain every time you move, so give your shoes a walk or two around the block to break them in and make sure they fit properly.
When In Doubt
Despite all your research, you may still be unsure what is appropriate interview attire. If that's the case, always go one step up. If you think the corporate culture and dress code are business casual, step your interview outfit up a notch. It doesn't have to be a traditional suit (though it could). But instead of wearing khakis and a sweater, consider dark pants and a blazer.
What Not to Wear to a Job Interview
While what you wear to a job interview matters, what you don't wear is equally important.
Make sure your interview outfit isn't wrinkled or dirty. Iron it and blot out any stains. Alternatively, take it to the cleaners for a professional once over and give yourself plenty of time to pick it up before the interview. 
In addition to making sure your outfit fits comfortably and makes you feel confident, also make sure it fits you well. A loose waistband may feel comfortable but doesn't project the right image to the interviewer. Alter and adjust anything that needs it.
Likewise, it's best to skip the heavily scented perfume, lotions, or aftershaves for your interview. Notes Capozzoli, "Your interviewer may be sensitive to smells and overwhelming them with scents may make you memorable for the wrong reasons."
Try not to wear distracting or bold graphics. Bright colors can be OK, but only go with one and pair it with a neutral color (think: black suit with red shirt or tie). You can also incorporate patterns as long as they aren't overwhelming or distracting. And make sure to choose patterns wisely when picking your Zoom interview attire — certain patterns don't work on camera.
Whether you're answering interview questions in person or online, Capozzoli says to choose neutral hairstyles and accessories. You don't need to hide your personal style, but keep in mind that the focus should be on your abilities, not your appearance. "Choose styles and accessories that are less distracting and away from your face," she says. "In an interview, you want the interviewers to focus on you, your presentation, and your answers."
Make a Great First Impression
First impressions count, especially when you're interviewing for a job. Help yourself stand out as a memorable candidate for the right reasons. Dress to impress, and you'll improve your chances of landing the role.
Want more tips to help you ace the interview? Check out Comcast's Unspoken Interview Fundamentals Virtual Experience Program!
Photo credit: DingaLT / depositphotos.com
The post What to Wear to a Job Interview in 2022 appeared first on Forage.