How to Write a Thank You Email After a Zoom Interview was originally published on uConnect External Content.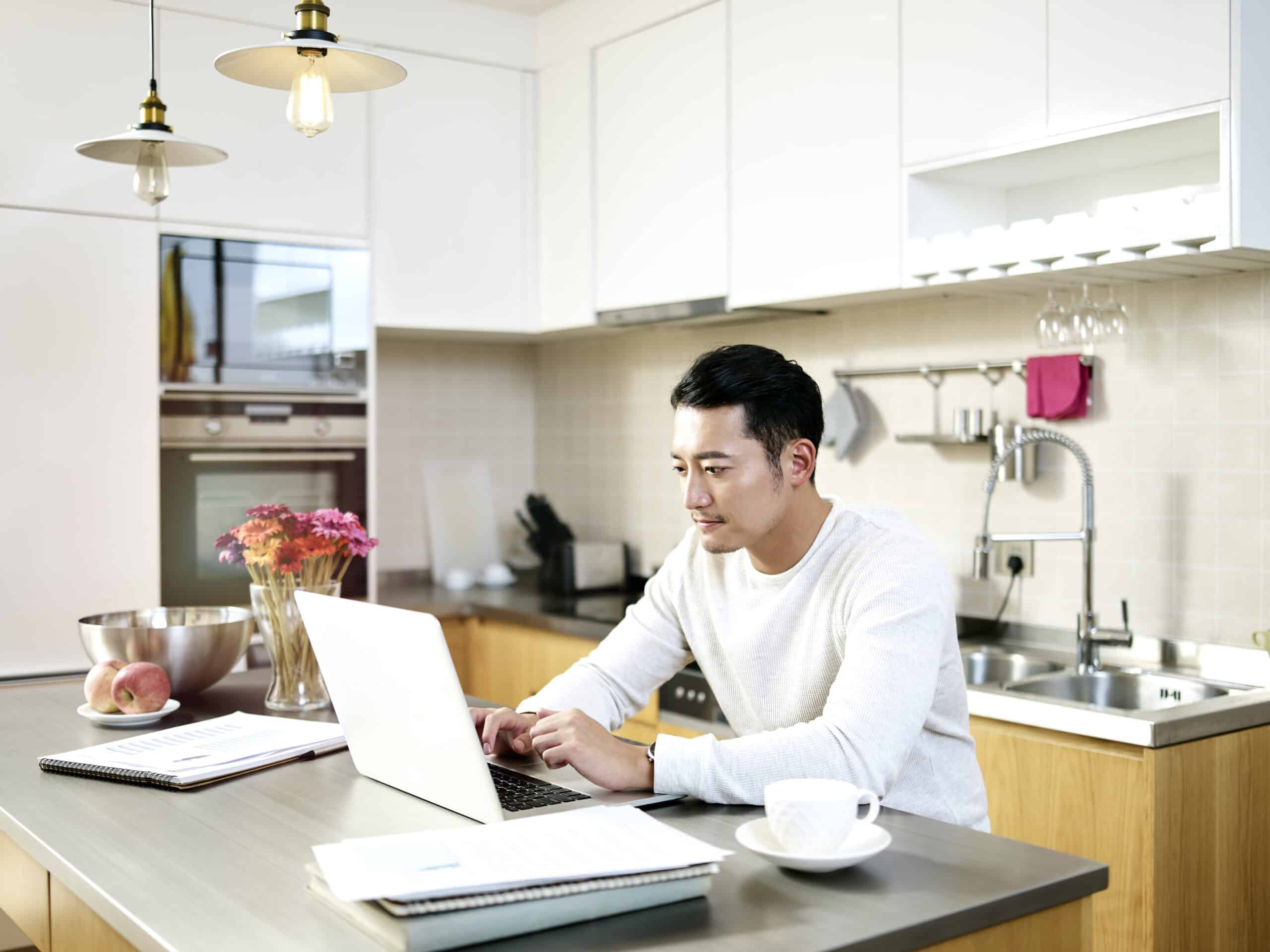 You've finished answering the hiring manager's interview questions, asked some of your own, left the Zoom meeting, and closed your laptop. But you're not entirely done with the interview process — you'll need to send a thank you note after the Zoom interview.
Thank you emails are a great way to thank the interviewer for their time and restate your interest in the role. These emails not only allow you to communicate your final thoughts and ideas, but also keep you top of mind even after you've finished the interview.
In this guide, we'll share top tips for how to write the best thank you email and provide some thank you email after Zoom interview examples. 
Tips for Writing a Thank You Email After a Zoom Interview
Choose an Appropriate Subject Line
Your subject line should be short, sweet, and to the point. Include "thank you" and other important identifiers about what role you interviewed for. Some example subject lines include:
Thank you for your time today — [X position] at [X company]
Thank you — Interview for [X position]
Thank you from [Name] — [position]
[X position] Interview — Thank You
If you've already been emailing this person, you can respond to the thread you've emailed them on and change the subject line to add "Thank you" at the beginning.
Say Thank You
Even if you've included the words "thank you" in your subject line, you need to thank the interviewer in the body of the email. Thank them for their time and for answering any questions you asked during the interview.
Show You're Right For the Role
"If [you're writing to] the hiring manager, mention one or two things they said are priorities and how you can add value," Barry Drexler, SPHR and expert interview coach, says. "For example, 'I heard you mention that XYZ are priorities. I can certainly add value to these initiatives considering my qualifications in XYZ.' Don't be too wordy, and keep it very concise."
Mention a Detail
One great way to show attention to detail is to recall something you discussed in your interview. This detail should be something you and the interviewer connected on, and it doesn't necessarily have to be directly related to the job position.
"Outside of thanking the interviewer for doing the interview, candidates should look for ways to further build connection with their interviewers," Philip Blackett, interview coach for Generation X, millennial, and Generation Z job seekers, says. "Hopefully, there was some common ground established during your conversation. Maybe you both went to the same school, both have young children, or both love the New England Patriots (for example). Whatever the commonality you discovered, the thank you email may be a good opportunity to follow up on that to further build connection with the interviewer."
Restate Your Interest
Your thank you email shows gratitude to the interviewer, but it's also an opportunity to demonstrate how enthusiastic you are about the role. After thanking them, showing why you're right for the role, and recalling a detail from the interview, restate again how interested you are in the position.
Review Your Grammar
Like your resume and cover letter, everything you send to the hiring manager is a reflection of you and your skills. So before you send off the email, check your grammar and spelling (especially the interviewer's name!) to ensure you've worded everything correctly.
When Should You Send a Thank You Email?
It's generally best to follow up after the interview within 24 hours. You don't need to send something immediately; wait a few hours or until the next morning if your interview was later in the day. You want to give the interviewer some breathing room but check in with them not too long after the interview.
Should You Email Multiple People?
If you've interviewed with multiple people from the same company, you should send different emails to each person if you have their contact information. However, you don't need to spend hours crafting these emails; they should all be succinct. Quickly thank each person for their time, mention a detail, restate your interest, and sign off. In addition, each email should be different enough that if two people were comparing them, they'd know you didn't just copy and paste.
Drexler advises using slightly different language for each thank you, depending on the working relationship you'd have with the recipient.
Thank You Email After Zoom Interview Examples
Thank you emails can vary in length and tone depending on how formal the company is in its communication. Unsure of what tone to use? Think back on how your interview went. For example, if you interviewed with a more casual company — the interviewer was dressed casually and used more informal language — your email can generally be shorter and more relaxed. 
Similar to how it's better to be overdressed than underdressed in your zoom interview attire, however, it's always a best practice to be more formal than the interviewer was. 
Example 1 
Subject Line: Thank You — Mark for Data Reporter Position
Dear Julia,
Thank you so much for taking the time to interview me today. I enjoyed learning more about the Data Reporter position at Example Company. My experience working on data and in media in past positions would help me thrive in this role.
I especially loved learning more about Example Company's culture and am particularly excited about the company's guidelines around collaboration. As someone who has fully embraced hybrid work, I love what Example Company is doing to set healthy guidelines around cross-functional collaboration.
Thank you again for your time. I'm looking forward to hearing about next steps.
Best,
Mark
Example 2
Subject Line: [X Position] Interview — Thank you!
Hey Jeanine,
Thanks so much for taking the time to interview me today! I really enjoyed learning more about the product team and Sample Company's mission. I'm confident that my startup experience and project management skills could lend themselves to success in this role.
Thanks again! Please let me know if there's any additional information you need from me.
Best,
Lydia
Example 3
Dear Ms. Larson,
Thank you for your time today. I enjoyed learning more about the content team at Madeup Company and appreciated you answering my questions about the company and the role. I'm confident that my writing abilities and experience in creating marketing content would be an asset to your team.
I especially appreciated your insight into the team's working dynamics. I believe my collaboration skills would enable me to thrive in this environment, and I'd be excited to jump in and lead some of the exciting new brainstorming sessions we discussed.
Thank you again for your time today. I look forward to learning about the next steps.
Best,
Melissa
Zoom Interview Thanks: The Bottom Line
Thank you emails after Zoom interviews are a great way to show your appreciation for the interviewer's time. These emails allow you to restate your interest and demonstrate again why you're right for the role. While you don't need to wordsmith every sentence to perfection, a good thank you note can help you leave a positive lasting impression.
Looking to practice your interview skills? Check out Comcast's Unspoken Interview Fundamentals Virtual Experience Program.
Image Credit: imtmphoto / Depositphotos.com 
The post How to Write a Thank You Email After a Zoom Interview appeared first on Forage.