What Is a Venture Capitalist? was originally published on uConnect External Content.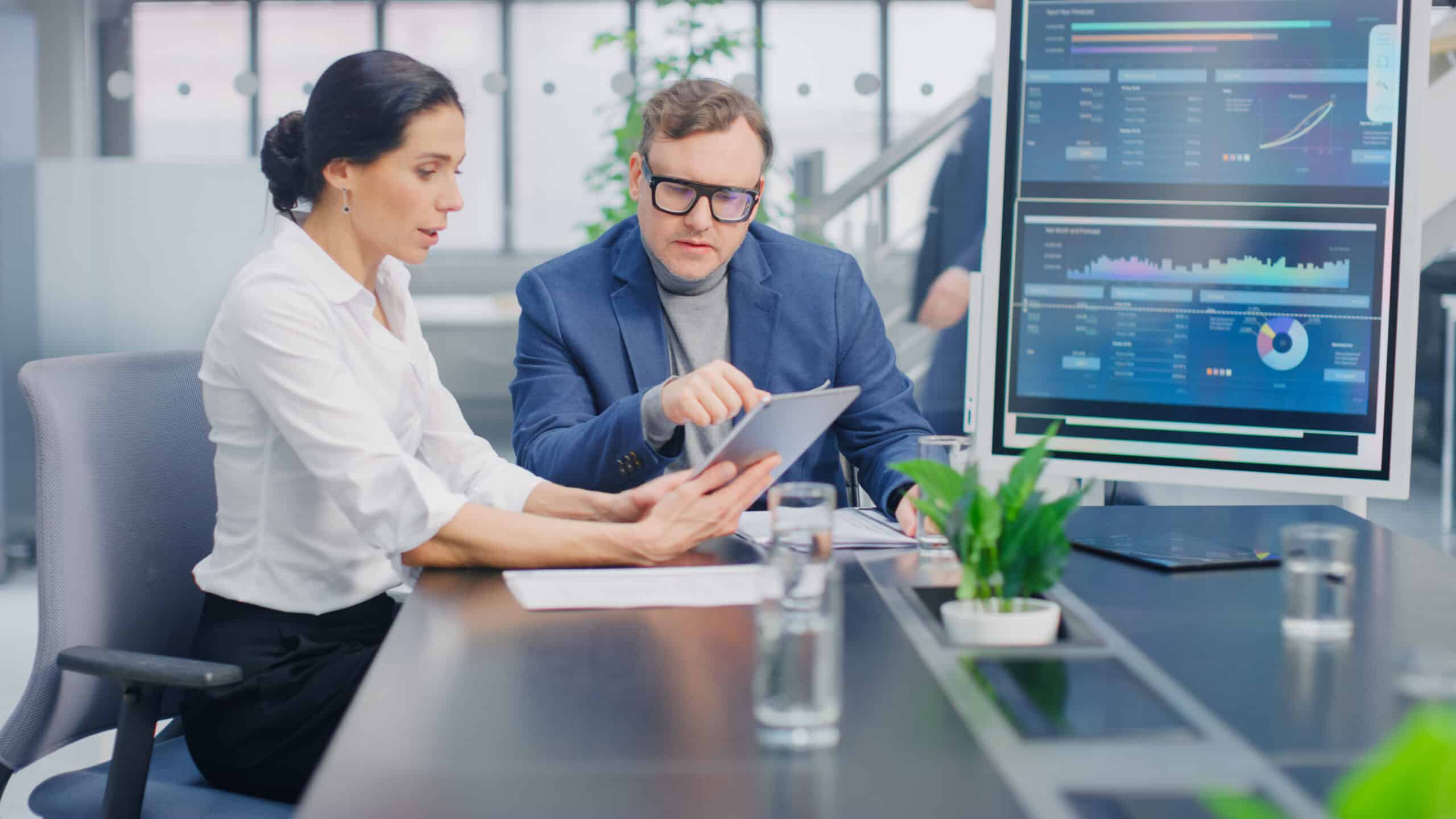 Early-stage companies need capital to grow and become successful — this is where venture capitalists come in. A venture capitalist looks for early-stage companies with high-growth potential, invests in them, and works with them to help them succeed. They receive equity in the company in exchange for the capital they provide.
Still unsure exactly what is a venture capitalist and how to become one? In this guide, we'll cover:
What Do Venture Capitalists Do?
Venture capitalists provide funds for young, growing companies. Unlike angel investors, they don't do this with their capital, but with the capital of the firm they work for. Venture capital firms get money from individual investors, foundations, corporate pension funds, and more.
A venture capitalist's goal is to invest in a company while it's growing. Then, once it (hopefully) becomes successful, they aim to get a good return on their investment (ROI) through a company acquisition or when the company goes public.
Venture capitalists split their time between researching new companies to invest in and nurturing companies they've already invested in.
How to Become a Venture Capitalist
Becoming a venture capitalist (VC) isn't necessarily a linear career path and you don't need a specific degree or certification. When you work in venture capital, your industry experience — even in adjacent industries — is what matters most.
Degrees
Most entry-level venture capitalist jobs require a bachelor's degree, but there's no "venture capital" degree you'll need to get. Instead, your degree should be in a relevant field such as finance or business. As you progress up the ladder, most mid- and high-level venture capitalists also have an MBA. While an advanced degree isn't required, an MBA can help advance your business knowledge and expand your network.
Relevant Experience
There are two general ways to get experience working in venture capital: first, by working at a venture capital firm, and second, by working at a startup.
Working at a Venture Capital Firm
While venture capitalists all work to invest in companies, working for a venture capital firm that invests in technology companies is going to be different than one that invests in education companies.
"There are a lot of internships in the VC space, and we highly encourage people to explore these opportunities to determine the culture and sector that best fits your goals," Sean Flood and David Touwsma of EFO Ventures wrote in an email interview. "With many internships, there are valuable roles to be part of the team that analyzes opportunities, understands products and founding teams, looks at financial models, evaluates investment decisions, etc."
Want to know more about what it's like to work at a venture capital firm? Try H2 Venture's Venture Capital virtual experience program.
Working at a Startup
Many venture capitalists work in another sector at a startup. Once they're more familiar with what it's like to work with venture capital firms, they become a venture capitalist themselves later in their career. This kind of experience is invaluable for later-stage venture capitalists.
"There is also no replacement for having been part of an early-stage business," Flood and Touwsma say. "Getting the battle wounds and experience has obviously been our path and teaches valuable lessons that can be applied to any business. Working in the finance, sales, or business operations departments of a startup will most likely give you the best insight as to how the company runs and gets funds."
Clair Byrd, partner at Wing Venture Capital, agrees — and even warns those interested in venture capital to stay away from traditional venture capital entry-level roles.
"Cut your teeth at a real, growing tech company before trying to hop into venture," Byrd recommends. "There are so many folks who are scouting, working as associates, etc. who will have an incredibly challenging time 'working their way up' when in competition with peers who have real operating experience and technical knowledge and subject matter expertise for the same roles. But if you have startup experience, a technical subject matter expertise, and ties to the founder community, you will be in a much more advantageous position than just trying to go straight to venture after university."
Want to know more about what it's like to work at a startup? Try Y Combinator's Working at a Startup virtual work experience program.
Venture Capitalist Skills
VCs need a mix of hard versus soft skills to succeed in the various functions of their role.
Hard skills like data and research help venture capitalists find new companies and decide which ones are right to invest in. Yet students who want to go into venture capital shouldn't worry about learning traditional finance hard skills. Instead, Byrd thinks it's better to focus on gaining various business skills at a startup in a relevant industry.
"You don't necessarily need an Ivy League education in finance anymore," Byrd says. "Venture firms are looking for leverage outside of their primary product (dollars) to differentiate themselves from other financiers. For example, many new investors were product managers at companies before making a move to venture. This skill set is valuable to VCs in a number of ways — the real-life experience building and selling a product/software creates greater understanding of markets and challenges getting traction in those markets. PMs can help founders make real tactical decisions about what they are making, why, and when — an ability folks with a traditional finance background might have less confidence in doing."
People skills are another essential trait of a successful venture capitalist. Good people skills, including soft skills like collaboration, active listening, and communication skills, can help you better understand founders and their mission.
"Ultimately, VC is really about people and your ability to build and maintain relationships based on trust with many different types of people, during times of stress and uncertainty," Byrd explains. "Good judgment about people, having high integrity, and being deeply reliable are the hallmarks of a great venture capitalist."
How Much Does a Venture Capitalist Make?
VC firms make money when they sell a company or have it go public. When working for a VC firm, you may have a set salary, yet bonuses can fluctuate depending on investment success.
According to PayScale, the average annual salary for an associate venture capitalist is $92,228. Mid to high-level venture capitalists will make upwards of $175,000 on average, with Salary.com reporting an average yearly salary of $353,321 for top-level venture capitalists.
"While a career in VC can be lucrative, it isn't 'easy money,' and there is a lot of risk," Flood and Touwsma say. "We believe to be truly successful, you have to be passionate about the sector and be very focused on adding value to the companies you invest in, which goes far beyond the monetary investment."
Curious if finance is the right career sector for you? Check out Forage's finance virtual work experience programs.
Image Credit: Gorodenkoff / Depositphotos.com
The post What Is a Venture Capitalist? appeared first on Forage.