Top 10 Investment Banking Companies was originally published on uConnect External Content.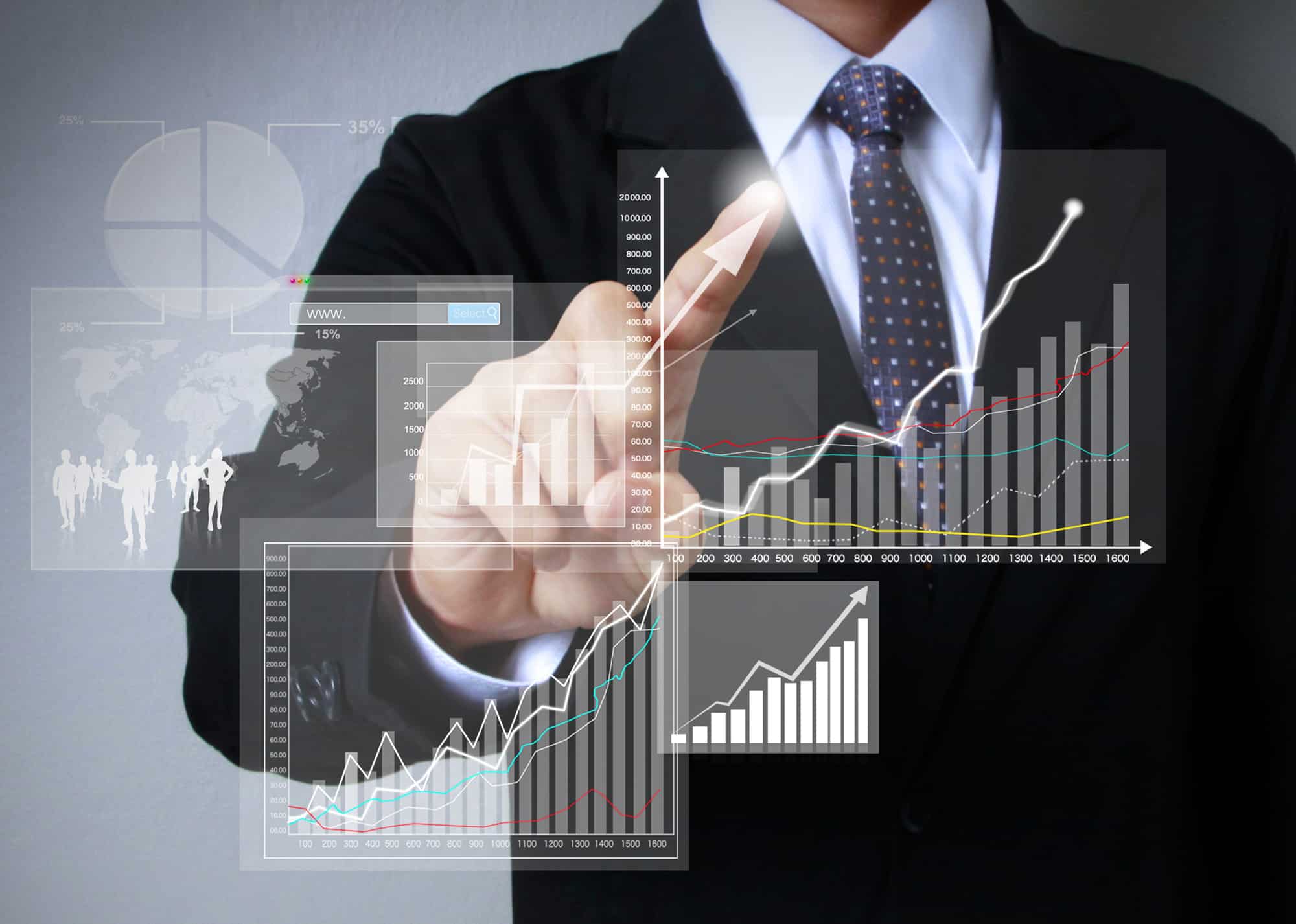 The top investment banking companies include JPMorgan Chase, Bank of America, Wells Fargo, and Citi — considered America's Big Four banks. These investment banking companies are the largest U.S.-based commercial banks based on consolidated asset data from the Federal Reserve. Consolidated assets include stocks, loans, properties, and reserves.
Investment banks mainly help large companies and governments raise capital, so investment banking is inherently a global industry. Some of the world's largest investment banking companies are not based in the U.S., but these international banks still take up a large portion of the market stateside.
In this guide, we'll go over:
Top 10 U.S. Investment Banking Companies
1. JPMorgan Chase
JPMorgan Chase has $3.5 trillion in consolidated assets and almost 5,000 branches in the U.S. alone. With roots that stretch back to the 18th century, JPMorgan Chase is a multinational bank formed by a merger of the Chase Manhattan Corporation and J.P. Morgan & Co. in December 2000. Currently, JPMorgan Chase offers various financial services, from investment banking and asset management to credit cards and retail banking.
>> MORE: JPMorgan Chase Investment Banking Virtual Experience
2. Bank of America
Bank of America has almost 4,000 U.S. branches and $2.5 trillion in assets, making it a major player in the U.S. commercial banking space. The 8th largest bank in the world by total assets, Bank of America mainly handles commercial banking, investment banking, and wealth management.
>> MORE: Bank of America Investment Banking Virtual Experience Program
3. Wells Fargo
Wells Fargo has nearly 5,000 domestic branches and holds $1.8 trillion in consolidated assets. As a member of America's Big Four Banks, Wells Fargo has both commercial and retail banking interests, as well as investment banking and wealth and asset management operations.
4. Citigroup (Citi)
Citigroup is the holding company for several subsidiaries, including Citicorp and Citibank. Citigroup is a multinational investment bank with $1.7 trillion in assets but less than a thousand domestic branches. U.S. Bancorp and PNC Financial Services may have more retail banking branches than Citi, but Citi still holds significantly more assets.
>> MORE: Citi APAC Investment Banking Virtual Reality Intern Experience
5. U.S. Bancorp
U.S. Bancorp is the parent organization of U.S. Bank and holds close to $600 billion in assets with more than 2,000 branches in the U.S. Founded in the late 1800s, U.S. Bancorp holds the second oldest charter in the nation.
6. PNC Financial Services
PNC Bank is the banking arm of PNC Financial Services, which has more than $500 billion in consolidated assets. PNC Bank also operates almost 3,000 branches in the U.S. and is one of the largest treasury management businesses in America.
7. Truist Financial Corporation
Truist Financial Corporation was born from a merger between BB&T and SunTrust Banks. With more than $500 billion in assets and around 2,000 branches domestically, Truist offers a variety of financial services, including brokerage, asset management, commercial banking, and insurance services.
8. Goldman Sachs
Goldman Sachs has nearly $500 billion in assets, but it is consistently one of the top investment banks in the world based on global revenue. Goldman Sachs has only two domestic branches and offers investment banking services, in addition to financial products like commercial banking and brokerage services.
9. TD Bank N.A.
TD Bank N.A. is an American subsidiary of the Canadian-founded TD Bank Group that mainly operates on the east coast with more than 1,000 domestic branches. The TD Bank Group subsidiary holds over 400 billion in consolidated assets and offers personal, commercial, small business, and investing services.
10. Capital One Financial Corporation
Capital One boasts nearly $400 billion in assets with around 300 branches domestically. With a strong focus on credit cards, Capital One is consistently one of the largest card issuers by purchase volume. However, Capital One also offers financial services, including consumer and investment banking.
Bulge Bracket Investment Banks
Another way to categorize the world's largest investment banking companies is by looking at the so-called "bulge bracket" banks. These banks are the largest multinational investment banks that typically have clients that include major corporations, institutions, and governments. The name comes from how public offerings are advertised to the public — called a "tombstone," it lists the groups involved in underwriting the deal, usually with the most important banks at the top. The font used for the top banks is bolder and bigger, causing them to "bulge" out of the page.
The bulge bracket banks are not a definitive list because financial power fluctuates, and there are no explicit criteria for inclusion.
Some banks usually considered to be bulge bracket include:
Bank of America Merill Lynch
Barclays
Citigroup
Credit Suisse
Deutsche Bank
Goldman Sachs
JPMorgan Chase
Morgan Stanley
UBS
Mid-Market Investment Banks
Middle market investment banks are financial companies that aren't big enough to be a bulge bracket bank but still offer similar services such as wealth management, merger and acquisition advisement, brokerage, and private equity services. Typically, the deals handled by mid-market investment banking companies are less than $500 million, and many mid-market banks specialize in a particular industry.
Examples of mid-market investment banks include:
Boutique Investment Banks
Boutique investment banks are small investment banking companies specializing in specific areas or industries. For example, Rothschild specializes in global mergers and acquisitions advisory, and Cain Brothers focuses on the health care industry.
Some examples of boutique investment banks are:
Montgomery & Co.
Marathon Capital
Lazard
Rothschild
Sandler O'Neill Partners
The line between boutique investment banks and mid-market firms isn't always clear — boutique banks are almost always specialized in one area, but some mid-market banks may specialize while others offer a full range of financial services. Additionally, with the volatility of financial power, banks can fluctuate between being considered boutique or mid-market.
Are you considering a career in investment banking? Learn more about if finance is a good career path for you!
Image credit: Violetkaipa / Depositphotos.com
The post Top 10 Investment Banking Companies appeared first on Forage.