These 11 tech companies are hiring veterans right now was originally published on uConnect External Content.
While veteran joblessness rose to 7.3% in 2020—versus 8.3% unemployment for the total U.S. population—millions of STEM jobs went unfilled. In 2020, 18.5 million men and women were veterans, comprising 7% of the civilian population.
As the tech industry grapples with a persistent talent shortage, veterans represent an untapped talent pool, with over 200,000 military discharges reentering civilian life each year. Veterans possess a unique set of soft skills and technology experience that makes them appealing to tech companies.
"I think companies can do a better job of making the connection between the work that veterans do during active duty and what they can do for the company," said Alejandra Hanks, a recruiter at Springboard who served for nine years as an operations manager in the U.S. Army. "For example, you have people that do communications on the military side. Those communication skills can definitely be used to transition into tech."
Veterans cultivate strong problem-solving skills from undergoing simulations and drills, and the high-stakes nature of their work warrants minute attention to detail. For instance, a military general may be tasked with leading troops through dangerous landscapes while managing their physical and emotional wellbeing. Furthermore, serving in the military teaches recruits to never give up, no matter how dangerous or unpleasant the circumstances.
Kevin Nguyen, director of product at Springboard, says the most valuable thing he took away from active duty was being exposed to what he calls a "diversity of thought."
"I know the military has this stereotype of being mostly men who have certain personality traits, but I would say the military exemplifies the melting pot of the United States because you meet people from all over the country," he said. "It's enabled me to be open-minded and understand other people's perspectives, which has really helped me as a product manager."
Here are a few things to look out for when you're searching for a military-friendly employer:
Dedicated veteran employee resource groups
Job postings marked "veterans preferred"
Job search tools designed to help you find open positions that are relevant to your military job title or skillset
What percentage of the workforce are veterans
Job training, apprenticeship, or certification programs for veterans
Mentorship from other veterans or a veteran buddy system
While veterans continue to face stigma in the job market—especially if they bear any inklings of PTSD—tech companies are increasingly recognizing the value of hiring former and military men and women. Here are 11 top tech companies that are actively seeking veterans
Amazon
In 2016, Amazon made a commitment to hire 25,000 military veterans and spouses by 2021. AWS Military helps veterans start careers in cloud computing through technical apprenticeships. The Military Apprenticeship program at Amazon Web Services is a paid training course that helps members of the military community and their spouses transition to careers in cloud computing at AWS. Apprenticeships range from 10-18 weeks and are followed by up to 12 months of paid, on-the-job training designed to help bring your military skills and experience to life. Vets can choose from eight different career paths:
Associate Cloud Consultant
Software Development Engineer
Cloud Support Associate
Support Engineer
Data Center Technician
Technical Account Manager
Solutions Architect
Technical Sales
"We understand that many qualities that are foundational to military service align well with our culture and leadership principles," reads the website copy. "Hiring transitioning military, veterans, and military spouses is not only the right thing to do; it's good business."
While AWS Military is an all-encompassing program, AWS Educate for Veterans offers free learning content as well as AWS cloud computing and API services to help users build knowledge and skills in cloud computing. Members can choose from 12 different Cloud Career Pathways, where each pathway includes 25+ hours of self-paced content. Pathways include:
Cloud Computing 1010
Machine Learning
Data Scientist
Application Developer
Web Development
Software Engineer
Cybersecurity Specialist
DevOps Engineer, and more.
You can also unlock AWS Educate Badges to expand your cloud skillset in just over 10 hours. For example, you can take AWS Robomaker, where you'll learn to develop, test, and deploy intelligent robotic applications at scale using the Robot Operating System (ROS). Looking to explore a new specialization in tech? You can also take mini-courses in IoT or gaming.
The AWS Educate Interview Accelerator (available to members of AWS Educate) enables employers in select countries to provide students with expedited interview opportunities for cloud jobs and internship opportunities at AWS and companies in the AWS Partner Network, such as JP Morgan Chase, Lockheed Martin, Instructure, and NetApp. This applies to AWS Educate members who meet certain requirements, such as completing an AWS Educate Cloud Career Pathway. Students who meet the criteria can view designated jobs using the AWS Educate Job Board, where they will be directed to an application process for an expedited interview path.
After you've filled out your profile on the job board, you can opt into recruiter communication, making it easier for employers to reach out to you regarding relevant jobs.
How to qualify: Create a profile on AWS Educate and complete a Cloud Career Pathway. To access the job board, you must meet certain criteria. The ability for employers to message students within AWS Educate and the AWS Educate Interview Accelerator is currently only available in the United States.
Boeing
In November 2020, Boeing announced a $14.2 million partnership with the Institute for Veterans & Military Families to establish Future Force, a workforce training, recruitment, and placement program for veterans. The program will offer certification and training through courses focused on the aerospace and defense industry, plus networking and employment opportunities for qualified transitioning service members.
Veterans already represent nearly 15% of Boeing's workforce. Since 2010, the company has hired more than 13,500 veterans. Veterans with a secret or top-secret security clearance have access to more opportunities at Boeing, with positions ranging from electricians and engineers to project managers and procurement specialists.
If you're unsure which role suits you best, try out the Military Skills Translator, a search tool on the Boeing website which helps vets match their military skills and experience to current job opportunities. You can filter jobs based on military titles or codes. Boeing is also an industry partner for the Skillbridge program run by the Department of Defense, which offers internship opportunities across Boeing. Opportunities span Boeing's business units, including commercial airplanes; defense, space and security; and corporate. Areas of interest are IT and cybersecurity.
Boeing offers more than 30 veteran-focused employee engagement teams that provide skill
development and workforce transition training, supporting recovery and rehabilitation programs that focus on post-traumatic stress, and promoting employee volunteering in veteran communities. 
How to qualify: To qualify for the Boeing internship, you need to have served at least 180 continuous days of active duty and be within 12 months of separation or retirement from the military.
Microsoft
The Microsoft Software and Systems Academy is a full-time, 17-week training program designed to help transitioning service members, Guard, Reserves, and veterans learn critical skills for the tech industry. The course prepares students for careers in cloud application development or server and cloud administration. Program graduates have an opportunity to interview for a full-time job at Microsoft or one of its hiring partners. Top roles include software engineer, service engineer, and sales support.
Over 750 Microsoft hiring partners have hired MSSA graduates, and over 90% of students graduate from MSSA. The remote certification program is funded by Microsoft at no cost to the veteran. Like Boeing, MSSA is also a DoD-approved program offered by SkillBridge.
The cloud application development career path enables you to become a C# programmer, which involves building local, server-based, and cloud-stored applications. Concepts include database programming, data integration, and manipulation, C# application programming with ASP.net MVC, and application development in Azure.
Meanwhile, the systems administrator career path leads to certification as a systems administrator: someone who can install, configure and advance the use of IT resources on-premise, in the cloud, or in a hybrid combination to meet the technology needs of organizations. Concepts include Windows Server workloads, networking, authentication and authorization, cloud models, and Azure administration.
Start here: The MSSA Tech Transition Toolkit offers simple tips for how you can build a career in tech. For example, how to stand out from the competition, how to leverage your LinkedIn network, and learn the ABCs of the tech industry, and build a winning resume.
How to qualify: Active-duty service members must be within 180 days of their end-of-service date to apply for MSSA. Veterans and retired military members qualify for MSSA with DD-214 documentation listing their Character of Service as "Honorable" or "General Discharge Under Honorable Conditions." For more information about eligibility, see this page.
Salesforce
The Trailhead Military program offered by Salesforce Military is a virtual, self-paced program designed to help veterans launch a career in tech. Trailhead connects members to free training, certifications, and career opportunities with Salesforce partners. Salesforce estimates that 4.2 million jobs will be created in the Salesforce ecosystem by 2024. As of 2018, 99 of the world's Fortune 100 companies were using the CRM system.
While not all corporate military recruitment programs support military spouses, this one is. The program is also available to active duty, reserve, guard, and veterans.
Once you sign up to the Trailhead platform, you'll be able to take certification courses in Salesforce, with a choice of six curated training paths:
Salesforce Administrator – Customize Salesforce for business requirements, configure the platform, manage users. Salesforce administrators automatically qualify for interviews with partner companies in the Salesforce Military Alliance.
Salesforce Architect – Design domain-specific, multi-cloud solutions on the Salesforce platform that power personalized customer experiences. Certifications range from Technical Architect to B2B Solution Architect and more.
Salesforce Developer – Create custom applications and processes within Salesforce, customize visual layouts, integrate third-party platforms, troubleshoot technical issues, and more.
Salesforce Marketer – Create targeted marketing campaigns using Salesforce Marketing Cloud Products and deliver effective 1:1 customer journeys.
Salesforce Consultant – Work with stakeholders to define business requirements, customize the platform, and enable users to get the most out of Salesforce.
Salesforce Designer – Use UX design best practices to optimize user flows, interactions, and visual interfaces built on the Salesforce platform.
Each training path consists of video courses and study prep material, followed by a certification exam. Trailhead members can also earn certifications from Slack, Tableau, and Mulesoft. As you complete a training path, you earn vouchers for Salesforce classes and certification exams. You can schedule a proctored exam onsite, at a test center, or online.
Once you've completed a training path and earned a certification, you can join the Salesforce Military Alliance—an initiative of the Trailhead Military program aimed at accelerating the hiring of veterans and military spouses for Salesforce ecosystem roles. Company partners in the Salesforce Military Alliance—including IBM, Publicis Sapient, and Accenture—extend the opportunity to interview for any Trailhead Military member who earns a Salesforce Administrator Certification.
How to qualify: Register on the Trailhead website and start taking classes.
SpaceX Veterans
An aerospace company founded by Elon Musk, SpaceX has the ultimate goal of enabling human life on Mars. One Monster survey conducted in collaboration with Military.com named SpaceX one of the 10 best companies for veterans in the country. The company boasts a high percentage of recent hires who were veterans, as well as a 95% retention rate among hired former service members, according to the survey. In 2017, 13% of SpaceX's workforce were veterans.
The company is now worth more than $20 billion, making it one of the most valuable privately held businesses in the country. SpaceX works with the Department of Defense to launch payloads like GPS and communication satellites for the military. SpaceX runs a veterans support group for current employees. In May 2020, when SpaceX launched its first crewed space flight in nine years, the spacecraft was helmed by two veterans: an active-duty Air Force colonel and a retired Marine colonel.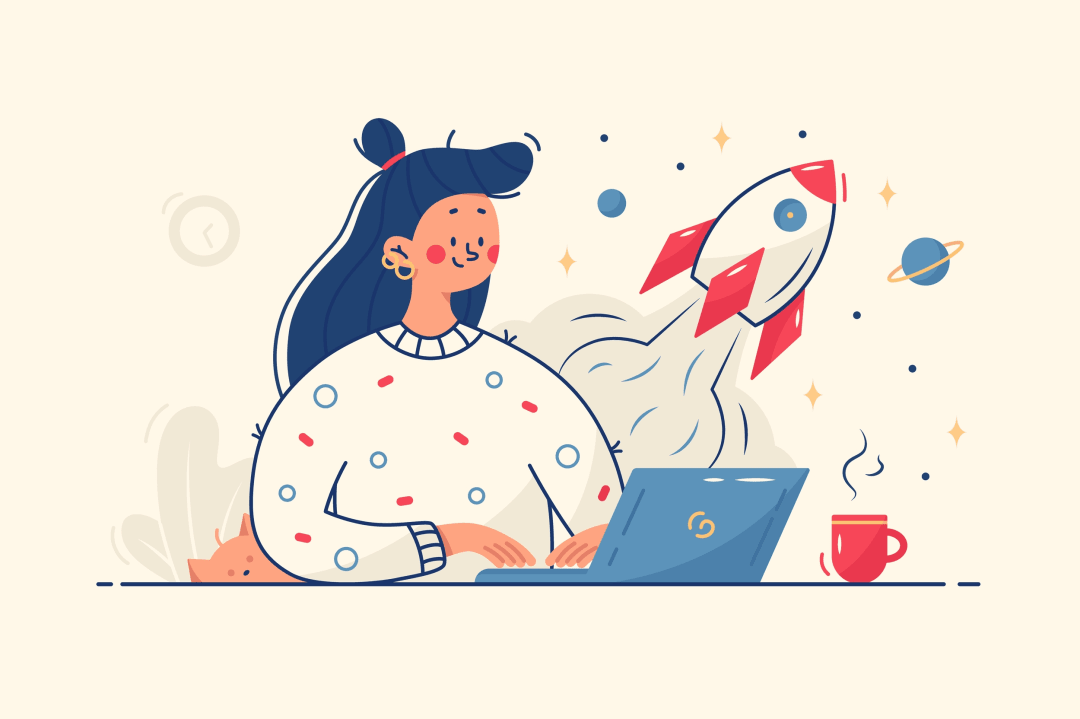 Dell
Dell was recognized in 2018 by Military Times as a top 100 'Best for Vets' employer. In 2016, the company committed to hiring 2,000 veterans by 2020. The careers site offers a dedicated Military Search Tool that lets you filter jobs by military titles.
Dell also runs the Boomi Veteran Academy, which prepares vets for a civilian career in IT. Acquired by Dell in 2010, Boomi is a low-code, cloud-based integration platform, also known as iPaaS (integration Platform as a Service). Those with Boomi certification can work at Boomi or as a Dell Boomi integration developer for companies that use the cloud integration tool.
The Boomi Veteran Academy offers in-person and online learning. The in-person option is an 8-week summer internship at Boomi HQ in Chesterbrook, PA. You'll receive hands-on training, earn multiple Boomi certifications and solve real business problems. Interns will learn all aspects of the Boomi integration platform, including API management, data quality management, and Boomi Flow for workflow automation. Meanwhile, the online, self-paced free technical training also enables you to earn multiple certifications and mentorship. Each course is blended with online video lectures and hands-on activities within the Boomi Atmosphere platform. You'll have the opportunity to become certified at Boomi through online exams that test your general knowledge, as well as practical assessments.
While those who complete the Veteran Academy Capstone are not guaranteed employment at Boomi or Dell, a dedicated team will help with interview preparedness and resume guidance.
Dell offers a number of Employee Resource Groups to connect employees with shared interests and backgrounds. Current employees speak highly of the Veterans Employee Resource Group.
Hewlett Packard
HP founders Bill Hewlett and Dave Packard both served in the U.S. Armed Forces. To honor their legacy, HPE runs a number of specialized programs for veterans, including Military Veterans Employee Resource Groups, which includes management training, on-the-job mentorship and community program support for veterans. Founded in 2012, the mission of HPE's Veterans Program is to "create sustainable and meaningful benefits for military veterans and family members."
When you apply for a job at HPE, you are automatically matched with a dedicated veteran recruiter to help you make the transition to a civilian career. The HPE's Veterans Program focuses on dedicated talent matching, a veteran mentoring program, the Veteran Employee Resource Network and VetAdvisor Services for vets and their families. In 2019, HPE was awarded Military Friendly® Company Designation for 2019.
Veterans are encouraged to take advantage of the company's HP ExpertOne suite of online training tools to hone IT skills and experience and earn certifications. For those pursuing a career in IT to design, deploy and manage HPE products and solutions such as Aruba and OneView, HPE offers three primary certifications—Sales, Technical, and Product—along with Workload Specialist credentials.
In 2013, HP participated in the White House announcement of the new IT Training and Certification Partnership that will enable service members to earn industry-recognized IT certifications before they transition out of military service. HP is also a principal partner in Hope for U.S. Veterans, a nonprofit organization that provides training and job opportunities to returning military personnel.
Tesla
Veterans with advanced technical, mechanical, and electrical skills are a great fit for an electric car manufacturer like Tesla. The automaker has over 70,000 employees in locations throughout the US, Canada, Western Europe, the UK, China, Japan, Hong Kong, and Australia. In 2018, Tesla hired 800 veterans.
Over the years, Tesla has received lavish praise for its commitment to hiring veterans, who are usually recruited into the technical building team but may also be hired for other roles. Vets who apply to Tesla will be matched with a dedicated veteran recruiting team, which also consists of veterans. The recruiters will evaluate a vet's skill set and recommend starting points at Tesla.
Tesla also holds informal monthly gatherings for its military employees, runs a dedicated Veterans Task Force (VTA), and has made Veterans Day a company-wide paid holiday. All vets, regardless of military branch or length of service, are welcome to attend and share ideas on how to improve internal programs. Tesla also has a yearly tradition of creating custom vehicles featuring military-themed wraps and decals to honor veterans Memorial Day.
GoDaddy
Founded by Marine Corps Vietnam veteran Bob Parsons, GoDaddy is a web hosting company that enables small business owners to quickly and cheaply build a website. In 2016, GoDaddy pledged to hire 500 military veterans or spouses over the next five years. The company has donated over $1.4 million dollars to the Semper Fi Fund, which helps injured veterans and their families from all branches of service. Active reservists at GoDaddy get an additional 10 days of paid time off for military training or deployments. GoDaddy is also working on increasing child care benefits for single-parent Reservists during their deployments.
GoDaddy prioritizes promoting from within and runs a shadowing program where every employee gets four hours every two-week period to shadow another department or an employee in a specific role. This allows employees to cross-train for other roles within the company.
GoDaddy's GDVets program promotes career development in technology, engineering, and general business disciplines. GDVET runs a mentorship program, buddy system, and a quarterly speaker series to support veteran employees.
Facebook
Facebook offers a range of resources for current employees who are veterans, including a dedicated veteran mentorship program. The social networking giant also hosts periodic veteran-focused career development programs at its Menlo Park campus, such as the Facebook Cybersecurity University for Veterans, a 12-week program that ran in 2019, and the more recent Facebook AR/VR Silicon Veterans Engineering program, a 12-month career development program for vets with a background in electrical engineering, mechanical engineering, and computer science. The last cohort started in March 2021, and no new programs have been announced for 2021 as of yet.
Developed during one of Facebook's Diversity Hackathons, the Military Skills Translator on the Facebook careers site is used by both job candidates and recruiters. A veteran candidate can search for jobs based on a prior job title they had during active duty, and recruiters can use the tool to see how the skills listed on a veterans' resume translate to the role for which they've applied.
Facebook also runs a number of veterans resource groups for non-employees. In 2019, Facebook launched the Military and Veterans Hub, a new mini-site to help vets find job opportunities, enhance their digital skills. Facebook itself is already a major gathering place for veterans. Launched in partnership with SCORE, the program includes:
A mentor match that connects military members and veterans with a cohort of SCORE's experienced business mentors who are also US veterans.
A veteran-focused educational toolkit for launching a business, including steps for developing a business plan.
Veteran-focused interactive workshops for guidance on starting a business. SCORE's veteran mentors will also be available to all attendees after the workshop for continued support through all stages of startup and growth
According to Facebook, more than 900,000 people in the US participate in more than 2,000 groups for military members, veterans, and their spouses on Facebook. Vetworking is a public group run by Facebook itself focused on networking with other veterans, seeking or providing mentorship, and sharing job opportunities.
Where to start: Use Facebook's Military Skills Translator to find a role that aligns with the skills you gained during active duty.
Cisco
Cisco's Talent Bridge for Veterans program offers IT training and employment programs to help vets launch careers in cybersecurity, networking, programming, and more. [Register here]
The site's talent matching engine uses military and professional profiles to match qualifications with thousands of jobs posted by technology employers including Cisco, CDW, Ingram Micro, Tech Data, Red River, and many more. Matches are based on employer-designated criteria including location, education, certifications, and experience. Using a machine learning algorithm powered by Cisco DevNet, military occupational classifications (MOCs) can be mapped to civilian job postings, enabling more successful matches. The best part about the Talent Bridge search engine is that searches aren't limited to jobs within Cisco or the United States (although most of the positions listed are located in the US); veterans can explore job postings from 160 countries
Talent Bridge also connects veterans to a variety of training options:
Cisco Networking Academy – Since its launch in 1997, over 80,000 military personnel have completed the academy to advance their IT skills. This training program offers courses in CCNA (Cisco Certified Network Associate), CCNP (Cisco Certified Professional Associate), cybersecurity, programming, and more.
Veterans Talent Incubation Program – A 20-week self-study program that offers veterans and military spouses access to free CCNA training and certification, along with the opportunity to get hired into dedicated network engineering roles at Cisco.
VetPrep – A free, self-paced introductory learning track for those looking to explore a career in cybersecurity. Once you complete one of two VetPrep courses (Introduction to Cybersecurity or Cybersecurity Essentials), you'll be invited to apply to additional cyber-related course offerings.
Is cybersecurity the right career for you?
According to Cybersecurity Ventures, the cybersecurity industry is expected to have 3.5 million high-paying, unfilled jobs this year. With Springboard's comprehensive Cyber Security Career Track, you'll work 1:1 with an industry-mentor to learn key aspects of information technology, security software, security auditing, and finding and fixing malicious code. Learning units include subject-expert approved resources, application-based mini-projects, hands-on labs, and career-search related coursework.
The course will culminate in a multi-part capstone project that you can highlight on your resume for prospective employers or use to demonstrate your technical knowledge in your job interview. The learning materials will also help prepare you to pass the globally-recognized CompTIA Security+ certification so you stand out when applying for cybersecurity roles.
Learn more about Springboard's Cyber Security Career Track here.
The post These 11 tech companies are hiring veterans right now appeared first on Springboard Blog.