What Is Management Consulting? was originally published on uConnect External Content.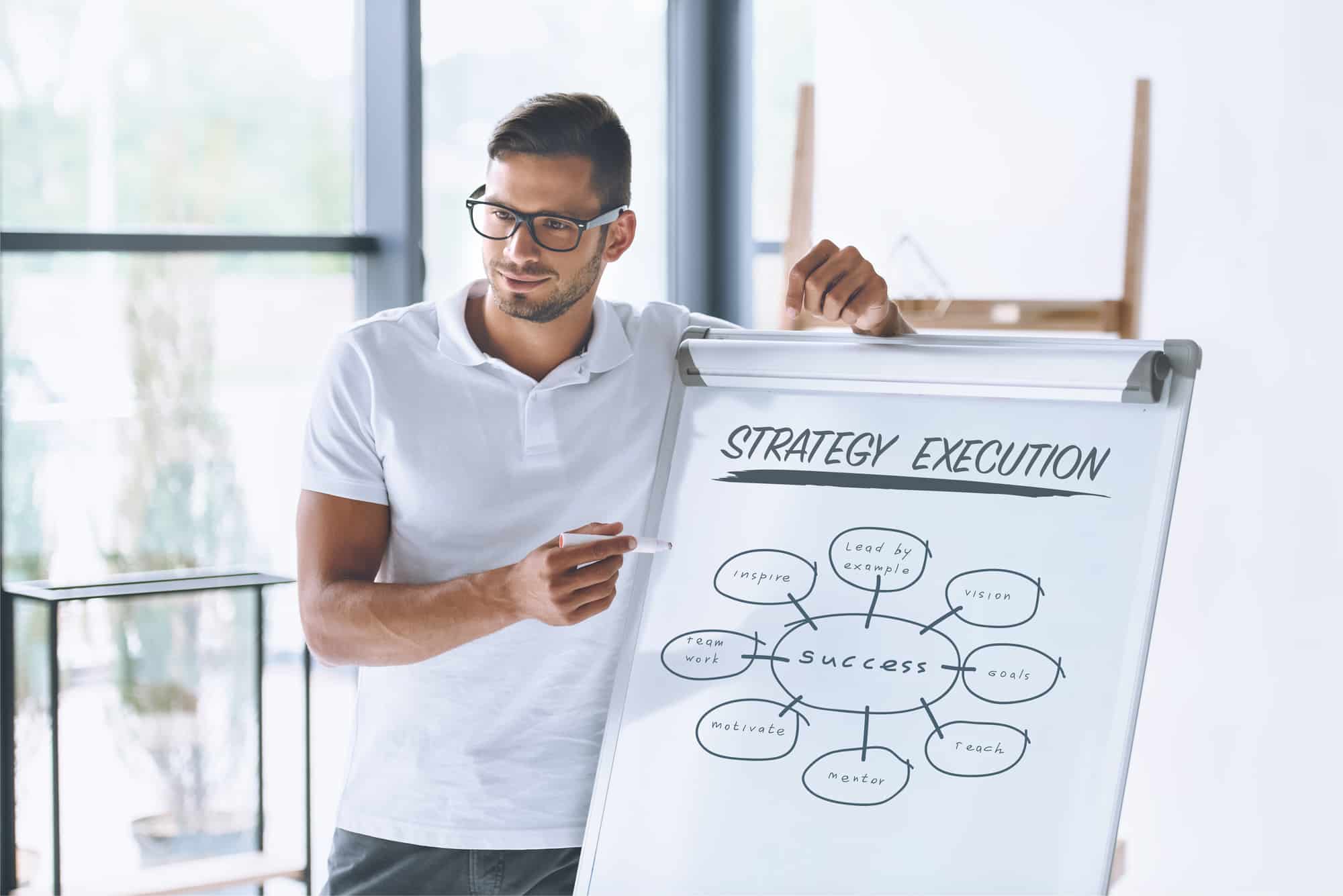 Companies utilize management consulting services to get advice on a variety of strategy and organizational issues. Consultants use their expertise and experience to help these organizations resolve complex business problems. 
Management consulting is an esteemed field that includes both strategy and implementation. Ready to learn more? In this guide, we cover:
Management Consulting Definition
So, what is management consulting? This type of consultation provides organizations with advisory and implementation services to help make business strategies, operational processes, and organizational performance more effective.
Management consulting is the broadest type of consulting — representing over half the consulting industry — and encompasses three main service areas: strategy consulting, operations consulting, and HR consulting. Within these are numerous consulting opportunities, such as:
Corporate strategy
Economic policy
Digital strategy
Sales and marketing
Supply chain
Sourcing and procurement
Research and development
Human capital 
Talent management
Compensation and benefits
Learning and development
>>MORE: BCG Strategy Consulting Virtual Experience Program
Why Management Consulting?
Globally, the management consulting services market is estimated to grow to nearly $974 billion in 2022 (reaching over $1,320 billion by 2026), with an estimated market size of almost $330 billion in the U.S. alone. 
It's clearly a growing industry, but what are the benefits of management consulting to organizations that hire for these services? 
"Businesses turn to management consultants for a multitude of reasons including strategy, project management, cost reduction, etc.," explains Alastair McKee, global business strategy and operations manager at Google and a Forage content development partner. 
"At a high level the main reasons for a company to hire management consultants is either that they don't have ability and/or capacity to get a specific task done, or they want to benefit from a consulting firm's experience to tackle a difficult challenge or make the most of an attractive business opportunity," he says. 
This ability to draw on a consulting firm's experience in a broad range of sectors and industries makes management consulting a highly sought-after service. No matter the problem, chances are the firm has encountered it before and comes armed with tried and true case studies and solutions.
What's more, hiring a consultant with problem-solving know-how and strong analytical skills who's devoted to solving a company's business problems can be invaluable.
Find your career fit
Discover if this is the right career path for you with a free virtual work experience.
Top Management Consulting Firms
Although many think consulting is a relatively new industry, it actually has a long, storied history. Arthur Dehon Little and Roger B. Griffin opened the first management consulting firm in 1886 in Boston, Massachusetts. Their goal was to help companies improve products and processes, thus pioneering the field of contracted professional services.
Now, more than 135 years later, it's a burgeoning industry with many big players. Management consulting firms are split into six main categories.
Big Three
The Big Three, also called MBB, are the top and most prestigious management consulting firms. They generally take on the biggest projects, charge the highest prices, and pay the highest salaries.
McKinsey & Company
Bain & Company
Tier 2
Tier 2 companies work with large clients and generally on a global scale, but they often take on smaller projects than the Big Three.
Kearney
Oliver Wyman
L.E.K.
>>MORE: Accenture Future Innovator in Training Virtual Experience
Big Four
This group includes the consulting divisions of the four major accounting firms. Their consulting projects are smaller than the Big Three projects and about the same size as Tier 2.
Boutique
Boutique firms are generally smaller and more localized, allowing them to specialize and build expertise in certain target markets. They usually have fewer than 500 employees.
Putnam Associates
The Keystone Group
Small and Mid-Sized
These management consulting firms handle smaller projects than the first three groups and may lack the specialization of boutique firms. They charge lower prices and often pay lower salaries.
Independent Consultants
Independent management consultants contract with small and mid-sized firms to provide consulting services.
How to Get Into Management Consulting
Many firms hire directly out of undergraduate or graduate business school programs, so a targeted education is often your best bet for getting into management consulting. Although there aren't any specific degree requirements for the field, the top firms can be quite selective.
"Unfortunately, the consulting firms are big on a simple definition of prestige," explains McKee. "If you want to get into an MBB firm (McKinsey, Bain, BCG) then you are better off going to a target school where the big firms recruit from. This is true both for undergrad and MBA hires. Hopefully the firms begin to expand their net, but history suggests that going to a target school is necessary." 
McKee says that boutique consulting firms may not be as concerned about which particular school you attend. "But whether MBB, boutique, or something in-between, all firms look for the smartest problem solvers they can find, making sure that they would be comfortable in front of clients." 
Even with the right education, finding ways to stand out in such a competitive field is still vital. Pursuing consulting internships and other work experience opportunities can help you get real-world experience and show employers you have what it takes to succeed.
Ready to develop the career skills you need? Check out Two Sigma's Professional Skills Development Program.
Image credit: EugeneGensyurovksy / Depositphotos.com
The post What Is Management Consulting? appeared first on Forage.