8 Internship Interview Tips, According to Hiring Experts was originally published on uConnect External Content.
Congratulations! You've made it to one of the final rounds of the internship application process: the internship interview. But do you know how to prepare? What questions should you know how to answer? Do you know what experience you can talk about? What skills are hiring managers looking for? Don't worry — we've got you covered with top internship interview tips from hiring experts.
1. Research, Research, Research
It wouldn't be a "best internship interview tips" article for students if we didn't tell you to do your homework. Before the interview, you should try to get a good idea of the company's goals (so you can talk about how you can contribute to them) and what working for the company is like (so you can share why you're excited to work for it).
What You Need to Know About the Company
Matthew Warzel, certified professional resume writer and former Fortune 500 recruiter, recommends his best internship interview tips on what to research:
Mission, values, and overall culture: Understanding these aspects helps you align your values with the company's and communicate how they would be a good fit.
Product, services, and target audience: This knowledge showcases your enthusiasm and dedication to the industry.
Recent news, press releases, or significant achievements or challenges: This demonstrates your awareness of the company's current position and allows you to ask insightful questions during the interview.
Competitors and market positions: Understanding the company's competitors and market position is beneficial, demonstrating your industry knowledge and ability to think strategically.
Interviewers: If you know the name of who's interviewing you, this can provide valuable insights into their professional background and roles within the company. This knowledge allows you to establish a connection during the interview and your responses accordingly.
"By investing time and effort in learning about the company, students can showcase their enthusiasm, preparedness, and genuine interest in the position, leaving a positive impression on the interviewers," Warzel says.
Research Your Values, Too
Your research is also a good opportunity to get curious about what you're particularly interested in in an internship. What work values do you care about? Research how the company stacks up.
"Use your research time to find answers (or questions!) that are important to you," Daniela Herrera, equity, diversity, and inclusion professional and recruitment expert, says. "For example, if you truly care about a company's DEI goals and strategies, take a few moments to look for insights on their company website or online — you can use that information as talking points during your conversation as well!"
>>MORE: How Can You Tell if an Employer Values Diversity and Inclusion in the Workplace?
2. Prepare for Common Interview Questions
What are the best internship interview tips for answering common questions? Know what to expect, and prepare your answers.
In an internship interview, you can expect four main types of questions.
>>MORE: 25 Common Internship Interview Questions
Questions About Your Experience
While you don't have to answer with examples of professional work experience, an interviewer might ask behavioral interview questions to understand how you problem-solve and work. These questions include things like, "Tell me about a time you had to work with someone with a different working style than you" or "How do you handle challenges at work?"
What are the best internship interview tips for answering these questions? First, identify experiences you'd like to discuss in the interview (and if you're unsure which ones, more on that below). Then, use the STAR method to explain the situation, what you did, and the results you achieved clearly.
Questions About the Company
The employer might want to know why you're interested in this particular company and role. This is why it's crucial to research the company before the interview, so you're prepared to speak directly to parts of the company you're excited about.
Questions About Your Career Goals
Because internships help you prepare for your career, you might get some future-focused questions about your goals. The interviewer wants to know how this internship — and even this company — fits into your long-term career goals.
Industry-Specific Questions
Finally, you might get some industry-specific questions relevant to what you need to know to succeed in the role. For example, software engineer interview questions might focus on the software development lifecycle and your programming skills.
To practice for these questions, review what tools and knowledge the company is looking for in the job description and practice explaining your experience and knowledge of these concepts to a non-technical person.
Familiarize yourself with industry-specific questions for different career paths:
3. Know What Kinds of Experience to Talk About
When you don't have professional experience to discuss in an interview, it's hard to know what experiences you can talk about. For example, can you talk about your math class? What about your summer lifeguarding job?
Academic, extracurricular activities, volunteer work, personal projects, and part-time work can all be great experiences to draw from. To help you decide which ones to talk about, consider the skills you learned or employed in each one. Which are most relevant to what you're applying for? These are typically called transferable skills — and interviewers and hiring managers are looking for them in their internship candidates, according to Herrera.
Identifying Your Skills From Your Experiences
"Transferable skills are all those skills you gained until now that can be applied in the workspace," Herrera says. "Think about anything and everything you've learned at school, doing team projects, organizing school events, volunteering, at previous internship opportunities, by keeping and maintaining your social media accounts, by building your own website or portfolio, or even by playing video games with people all over the world. You just need to focus on finding those transferable skills that can be applicable to the role and industry you're interested in! Every role and industry is looking for something different, so I usually recommend reading and analyzing the job description for a few minutes and using that information as a stepping stone to identify your transferable skills, craft your story and prepare for potential questions."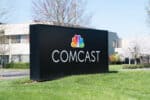 Comcast Unspoken Interview Fundamentals
Learn how to communicate your story and pitch your skills to employers in an interview.
Avg. Time:
2-3 hours
Skills you'll build:
Identifying strengths, personal story, video interviewing, verbal communication
What kinds of skills should you share? Warzel gives some examples of skills you might have from everyday student experiences:
"Students can discuss group projects or coursework that required teamwork, problem-solving, or leadership skills, highlighting their ability to collaborate effectively and deliver results," he says. "Additionally, participation in clubs, organizations, or sports teams can showcase qualities like communication, time management, and dedication. Volunteering experiences can demonstrate their commitment to community service, adaptability, and empathy."
4. Show You're a Quick Learner
While internship interviewers don't expect you to have much experience, they expect you to be a fast learner who can quickly pick up new skills and information. Therefore, it's crucial that you show your potential by demonstrating your growth mindset and passion for learning.
What can you discuss to show that you're a quick learner? While strong grades and challenging coursework shows you're doing well in a classroom, Herrera also advises you to "focus on your past lived experience and share what you did, how you did it, and what the outcome was."
"Think about your previous experience as a student, a volunteer, at home, or a previous internship opportunity," she says. "Did someone ask you to do something you didn't know what to do? Or maybe use a platform or tool you weren't familiar with? OK, now that you've identified the situation, try to think back and name the steps you took to figure that situation out. Did you ask for help? Look for the answer online? Ask to shadow someone? Trial and error, maybe? Those are the details the interviewer is looking for!"
Warzel adds that you can also mention times you've gone out of your way to find learning opportunities, such as "attending workshops, participating in online courses, or engaging in self-study, can further emphasize their commitment to continuous learning."
You can even talk about seeking out informal learning opportunities, like seeking feedback or constructive criticism from a professor, peer, or someone you worked with.
5. Get Your Interview Logistics Right
In 2021, Indeed reported that 82% of employers use virtual interviews, with nearly all (93%) planning to use them in the future. In 2023, remote interviews are still going strong, so you'll need to prepare for them before joining the calendar invite.
Before a virtual interview, find a quiet spot with good WiFi, lighting, and minimal distractions. Be sure to test your background, microphone, and any tech required to join the interview. Of course, you'll still want professional Zoom interview attire — even if there's a 99% chance the interviewer won't see your bottom half, you probably should stay away from pajama pants.
>>MORE: 12 Tips for Your Next Zoom Interview
If you're doing a rare in-person interview, you won't need to test your tech, but make sure you have the correct address and directions, business attire, and a copy of your resume. (Learn everything you need to bring to a job interview in 2023).
6. Ask Questions
Remember, an interview is a two-way street. While an interviewer is trying to learn more about you and your experience, it's also a chance for you to learn about the company and the role.
"By asking thoughtful questions, students can demonstrate their engagement, curiosity, and proactive approach to understanding the internship opportunity, leaving a lasting impression on the hiring managers and recruiters," Warzel says.
Therefore, asking the right questions during the interview shows you're excited about the internship and your thought process, values, and interests.
So, what kinds of questions are interviewers looking for?
"Some hiring managers expect the usual questions, 'Who will I report to?', 'What does the rest of the team look like?', 'What are your expectations for this role?'" Herrera says. "With that in mind, I would strongly recommend asking the questions that truly matter to you, your career growth, your goals, your missions and vision, and your ambitions. If, for whatever reason, the company isn't open to sharing those details with you … it might not be the company for you after all!"
Examples of questions you can ask during the interview include:
What mentorship and development opportunities can I expect from this internship?
Are there any networking and collaboration opportunities with other interns or employees?
What kinds of projects can I expect to work on?
How would you describe the company culture?
What are some of the company's top long-term goals?
How will the company evaluate my performance during the internship?
What's one of your favorite things about working here?
Can you provide more clarity on [topic you were unsure about in the interview]?
7. Be Honest
Honesty is the best policy for a reason — it's the best way to ensure you understand the full expectations of the internship and that the recruiter understands your expectations.
While you might not want to say, "I want an internship for the money," or "I'm only doing this because a Forage article told me internships are good," being honest about what you're looking for from an internship can help your interviewer decide if it's a mutually beneficial fit.
"Remember that your recruiter is your ally!" Herrera says. "They're there to guide you through the process and help you shine. Please keep an open and honest conversation going with them, and check in as needed. When you have questions, reach out to them! If your priorities have changed, let them know! If you accept another role, keep them informed!"
>>MORE: What Is a Recruiter (and How to Talk to One)?
8. Don't Hide Your Personality
The last of our internship interview tips might be slightly unconventional, but showing up authentically is essential!
Yes, some companies and industries may be more traditional and formal in their interview processes. Still, at the end of the day, an internship interview is two people meeting one another. Two people with personalities, and it's OK to share a bit of yours.
As much as employers are looking for people with the right skills and experience, they also want to hire people they want to work with. While you don't need to tell an interviewer your whole life story, connecting about common interests, work styles, and passions can be helpful and lead to a positive interview experience. An interview is a chance to show you're more than just your resume — you're a whole person who'd be a great addition to the team!
Build the skills you need to land an internship interview with free Forage job simulations.
Internship Interview Tips FAQs
How do I prepare for an internship interview?
To prepare for an internship interview, you'll need to research the company and role and practice answering common questions about your experience, skill set, and the industry.
How do I impress an interviewer for an internship?
You can impress an interviewer for an internship by demonstrating your knowledge about the company, sharing how you've used your skills and led to top results in previous experiences, and expressing your enthusiasm for the role.
What are the basic questions asked in an internship interview?
An internship interview will likely consist of questions about your experience, skill set, goals, the company, and the industry. Examples of these basic internship interview questions include, "Tell me about yourself," "Why did you apply to this internship?," and "What are you passionate about?".
How long should an internship interview last?
An internship interview generally lasts about 15 to 30 minutes. The interview will likely be shorter if it's an initial interview with the recruiter and might be longer if you're meeting directly with the hiring manager or potential team members.
Image credit: Canva
The post 8 Internship Interview Tips, According to Hiring Experts appeared first on Forage.